Victorian Solar Rebates Explained
With the falling price of technology and both federal and state level incentives available, there really has never been a better time to go solar. However, navigating government rebates for solar can be challenging so we have put together information currently available on both the Victorian Solar Homes subsidy and all other available incentives.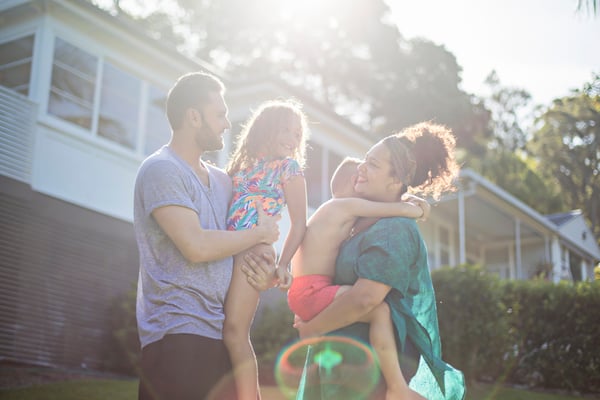 Victorian Solar Homes scheme explained
On 19 August 2018, the Andrews' Labor Government announced their investment of $68 million to launch the Solar Homes program, subsidising the installation of solar on 25,000 households. On 1st July 2019, Solar Victoria relaunched rebates, utilising an online application - making the process easier for Victorians to apply.
Get 50% or up to $1,400 off the cost of a residential solar PV system
How does it work?
Victorian homeowners who installed solar on or after Sunday 19 August may be eligible for 50% off the cost of their system, up to a maximum of $1,400.

An additional interest-free loan of up to $1,400 is also available to eligible Victorian homeowners to pay off the remainder of the system cost.

The Solar Homes rebate is calculated after the STC rebate has been taken into account.

The Solar Homes rebate will be paid directly to retailers/installers and included in your invoice as an upfront discount.
Eligibility
Application process
Once registered with solar.vic.gov.au, customers will receive updates and details on the application process. You can also register to receive updates from eko energy and you'll be the first to know as soon as new information becomes available.
The application will involve provision of:

Solar Victoria - Applicant Eligibility Form (before your solar system is installed)
Your solar PV STC assignment form
Your solar grid connection confirmation
Your electrical works request
Your certificate of electrical safety
An invoice from your installer detailing the size, cost and date of installation of your solar PV system
A Solar Provider Statement

All of which you can submit online via the Solar Victoria - Rebate Application Form

(after your solar system is installed)

eko energy will provide the above paperwork as part of our post-installation process but it is the responsibility of the customer to apply for the subsidy.
Even if you have not yet signed a contract with a solar provider, you can still register your interest with solar.vic.gov.au and check your eligibility and receive information in anticipation as the subsidy will be provided on a first in, best dressed basis.
Victorian feed-in tariffs
If you are exporting excess solar generation to the grid, you can earn additional savings through feed-in tariffs. Tariffs vary so speak to your electricity retailer to find out what they offer.
Navigating ever-changing feed-in tariffs can be confusing, but thanks to changes that came in on 1 July 2018, Victorians can potentially save more with solar + battery storage systems and time-varying feed-in tariffs.
Solar + Storage + FiTs = More Savings
Federal solar incentives available
All solar PV installations <100kW are still eligible for federal small-scale technology certificates (STCs). However, STCs are being phased out by 2030 and as a result, the amount you can claim reduces by 6.5% at the start of each calendar year. To ensure you have access the best available subsidies, we recommend signing a contract with a solar provider before the end of September to guarantee installation before the end of the year.
Currently, the STC rebate represents a saving of between 20-30% off the total cost of a solar system.
It's important to note that the new Solar Homes rebate is in addition to STC rebates - excellent news for Victorians!
FAQs
How is the date of installation determined?
The date of installation is defined as the date of installation as evidenced on the installers invoice. Installation does not include connection to the grid.
Can I claim a Solar Homes rebate if I am part of a solar scheme run by a local Council or through another Victorian Government program?
If you are eligible for a Solar Homes rebate, then it is in addition to any other scheme that you are eligible for. However, the value of the rebate you are entitled to is calculated on the residual cost of the installation after the benefit of any other schemes has been applied. For example, Solar Homes rebates require that the installation is eligible for Small-scale Technology Certificates (STCs), but the Solar Homes rebate value will be calculated after the benefit of the STCs as been deducted from the price of the system.
Click here to find out more about solar bulk buy campaigns in your area >
Will people who already have solar PVs be able to benefit from this program?
Early adopters of solar PV, who meet all other eligibility criteria, are able to claim a rebate for a new or expanded system. An early adopter is defined as a solar PV system that was installed prior to the commencement of the Premium Feed-In Tariff (PFIT) on 1 November 2009. Your Distribution Network Service Provider can confirm that the date on which your solar PV system was connected to the grid was prior to the start of the PFIT. Other than for early adopters, the solar PV rebate cannot be used to expand an existing solar PV installation.
Does Eko Energy meet the installer requirements?
Where do I register for Solar Homes?
You must register your interest at solar.vic.gov.au.
It is the responsibility of the customer to determine their own eligibility and register to receive the new subsidy.
As the first stage of the program is for 25,000 homes only, we highly recommend registering as soon as possible. We are already experiencing a higher volume of enquiries and it is likely that Victorian solar installers (including Jim's Energy) will quickly reach capacity. We encourage customers to avoid postponing their decision as this may significantly delay your installation.
More FAQs are available at solar.vic.gov.au/frequently-asked-questions
Contact us
For more information or for a free, no obligation solar quote call us today on 1800 740 784 or